Yes, "FWD." As in "forward," or more directly, an e-mail forward.
Instead of partaking in the nefarious act of those who forward things, people who I thoroughly despise, I decided to share this via my blog and circumvent the tragic and irreversible labeling of being a "forwarder."
Everyone deals with this. In my experience, you either love it or hate it. In my case, I hate it. To me, it's continuation is the byproduct of tech "noobs" (people relatively new to technology, or, people who have taken a long time to embrace it).
Any of you ex-MySpacer's (because I'm assuming 95% of you moved on to Facebook like myself) will remember the days of endless "surveys." After awhile, you could pick out the folks new to MySpace by the amount of "surveys" they shared/posted/forwarded.
I feel the same is with e-mail. The people that I know personally who have had e-mail and also used it anywhere between regularly or exhaustively for any period of time will not under any circumstances forward a "forward" message. Kind of like when Facebook opened up to the general public and all of a sudden your timeline was flooded with Farmville bullshit.
No. It was not a coincidence.
I could go on for quite some time on the nonsense involved in, around, and during e-mail "forwards" and why they're awful. But I'll keep it short.
The largest reason that they are despicable is the non-personal nature of it. If someone sent you a message with an obligatory "Hey dude, what's up? Saw this and thought you'd laugh." And then included a link to a … blog? … (gasp!) Wouldn't that be much nicer than several hundred lines of personal e-mail addresses of folks you don't know in the header followed by…. nothing? Just some superfluous collection of pictures and nonsense? I'm not arguing the point of whether some things are funny or not, that's pointless, but I'm pretty sure we can all agree that "forwards" are not always time well spent.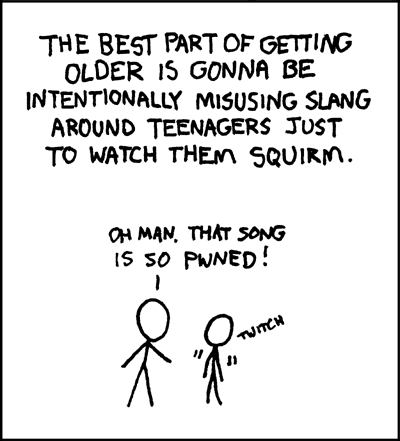 This particular forward is from Ashley, who suggested it might be a proper blog post. I immediately dismissed the idea on principle alone. I would not "forward" via my blog. At least, it came to me slowly, not without reason. I would never miss an opportunity to possibly entertain someone and also get to bitch about how I dislike something.
So here we are. You've read 400 words about forwarding, and now you get to look at some pretty pictures.
Getting old is a subject I've visited a few times here, but this time I'm not going to talk at length about it. While getting old can be awful (a young persons vain fear), I think there's something important to see here… famous people REALLY hate getting old! What the hell! 90% of the people below have plastic surgeried their way into new faces. Some of these people think they're keeping themselves young looking. But in fact, they've turned themselves into some mutated version of their old self. It's sad. When I'm older, I'll definitely forgo the "permanently surprised" look, or the "is there a midget on your back pulling your face skin back?"